Richard Franklin is considered by many to be one of the country's foremost authorities on junior golf development for 4-14-year-old players. Richard is a junior golf coach, published game designer, and educator passionate about using golf as a medium to inspire and enrich human lives. Richard is the Founder/ International Director of DiscoverGolf, a game-play based coaching philosophy endorsed by 300 + facilities on 5 continents. Richard runs the largest junior golf program in the Midwest at Deerpath Golf Course in the summer months and is the Director of Junior Golf Development at The Desert Mountain club in Scottsdale, Arizona during the winter.
"Golf is usually taught in a linear way: grip, stance, tempo, etc.," says Franklin. "I believe in an approach that honors the non-uniform nature of childhood development. Leading young people requires us to adapt with culturally relevant programming that honors a child's kaleidoscope of prior experiences, unique perspectives, emotions, and personality that is brought to bear on our lesson tee."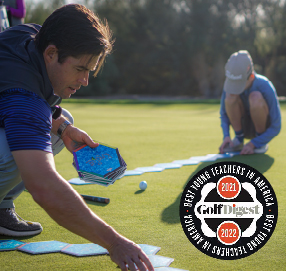 Golf for All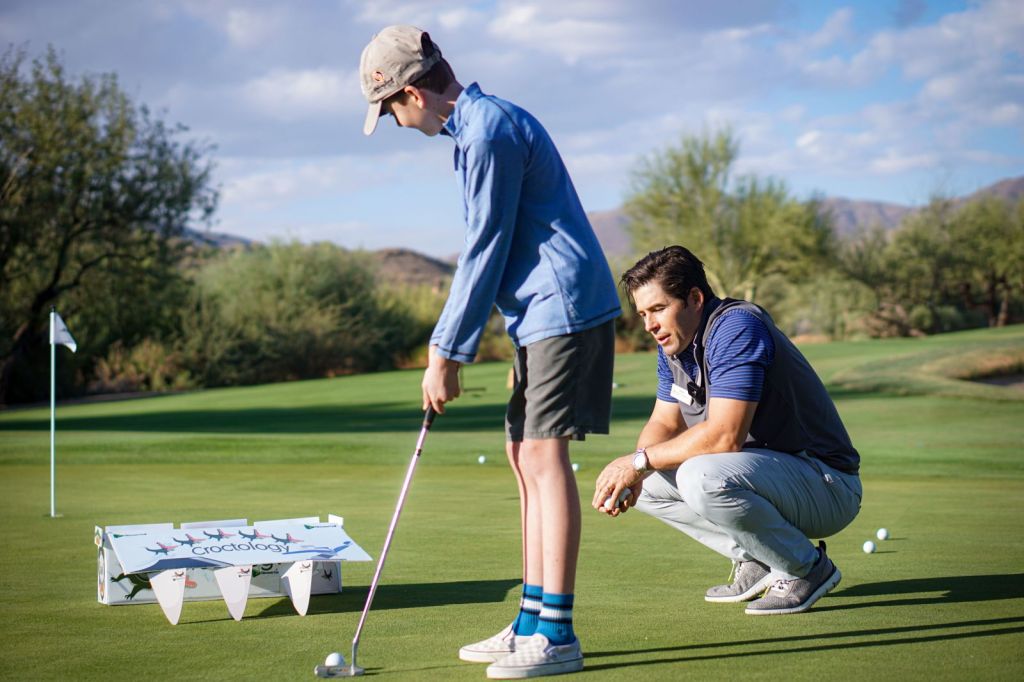 My name is Richard Franklin and I am the Founder/ Lead Game Designer for DiscoverGolf and a champion for childhood PLAY. 12+ years ago I would have said that I am a " golf professional ". 12+ years later I recognize how MUCH MORE goes into working with kids than " just golf".
That is the true essence of DiscoverGolf.

The notion that creating EXPERIENCES and ENVIRONMENTS that compel young people to EXPLORE , assert their AGENCY over their immediate surroundings, all while feeling connected to a dynamic and ACCESSIBLE COMMUNITY of PLAY, is priority #1 .

I started DiscoverGolf as someone that wanted to DO BETTER by the kids that I had the great fortune of working with. I also wanted to focus primarily on 4-12-year-old players as I could see how incredibly valuable a positive play experience was to them and their families.
I also felt and experienced how HIGH THE STAKES are in this age group.
A young golfer's initial experience with the game is truly a "fork in the road moment". A negative COUPLE OF MINUTES can literally end golf careers before they even start.
DiscoverGolf and its network of coaches have worked with over half a million juniors between the ages of 4-12 over the last 12 years and it is through those experiences that the products on this website were born.
Each and every game/engagement installation represents a fulfillment of our promise to do everything in our power to " hook " a child into the game of golf. What has always been evident to me as a coach of 4-12-year-old golfers is that every child is looking for something slightly DIFFERENT. And yet, all are CONNECTED by an insatiable appetite for that "in the moment" feeling, truly immersed engagement, being in "flow".
That is DiscoverGolf's north star.
Offering a one of kind toolkit to coaches and parents that fast tracks kids to that point of authentic connection. Listen to Richard Franklins extensive discussion on DiscoverGolf's " why" "People tend to forget, PLAY is serious" — David Hockney